A monster deal between Microsoft and Activision Blizzard are still scrutinized by the authorities of several countries. Earlier, the British anti-monopoly began an even more thorough check of the purchase, than the "T-shirts" were dissatisfied. The company accused the department of indulging complaints Sony.
According to the regulator, the takeover of ActiBlizz will hit the PlayStation and game streaming. Experts believe that Microsoft can remove content Activision Blizzard from many services to keep it only for yourself. In addition, streaming offshoots will suffer due to the deal. Google, Amazon and NVIDIA.
Sony such a decision of the department was to their liking, and Microsoft – not really. Last named the reasons voiced by the antimonopolists are "unjustified", and also accused them of accepting the arguments Sony without due critical evaluation.
According to Microsoft, PlayStation has been the largest gaming platform for over 20 years. During all this time Sony managed to sell over 150 million consoles, which is many times more than the results Xbox and nintendo.
The Mikes are convinced that the assumption that an incumbent market leader with sufficient capacity can suffer due to the loss of one product is fundamentally wrong. According to the company, Sony is well aware of its position, therefore, for example, it is able to raise the prices of its consoles without fear of losing market share.
Microsoft states, without revealing any figures, that if each player call of duty on PlayStation will switch to Xbox "the user base of the PlayStation will still remain significantly larger than that of the Xbox." Also Microsoft reminded that in 2021 the console Sony received more than 280 exclusives from its own and third-party studios. This is almost five times more than the Xbox.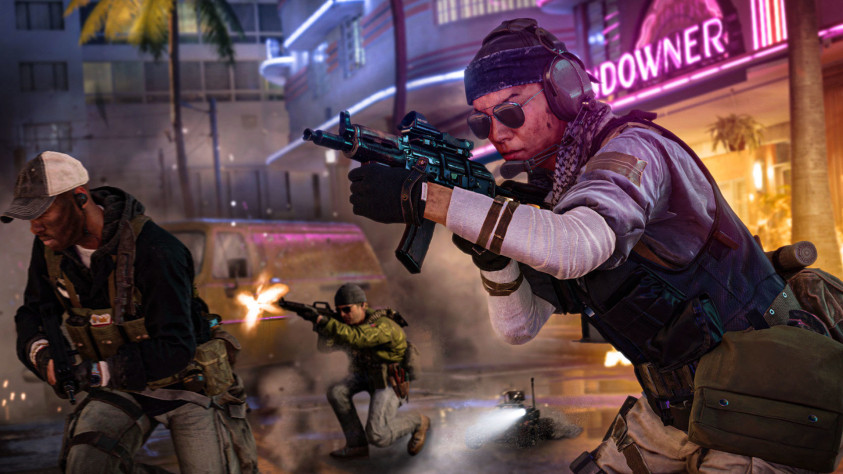 Briefly, by Sony a hypothetical strategy with the withdrawal of any products will not hit. Decision to extend investigation wrongly based on self-serving claims Sonywhich greatly exaggerates the importance call of dutyand does not take into account the company's ability to respond to change. Sony may not welcome increased competition, but it has the ability to adapt and compete. Meanwhile, gamers will only benefit from the growing struggle.
Besides, Microsoft once again stated that she was not going to take away the series call of duty at the PlayStation. Such a move will only alienate users and tarnish brands. Xbox and call of dutybelieve in the company.
Recall that the authorities of Saudi Arabia and Brazil have already given a deal between Microsoft and Activision Blizzard green light. The antimonopoly services of New Zealand and the USA have not yet decided on the assessment.

September 16 ⋅ 24
British antimonopolschiki extended the investigation into the transaction between Microsoft and ActiBlizz

October 5 ⋅ 55
Microsoft spoke about the benefits of the merger with ActiBlizz: players are promised more games on the PlayStation