To replace loot boxes in Overwatch 2 a battle pass filled with rewards will come. And its crown will be mythical skins – a key element that developers consider a worthy reward for players. About this staff Blizzard said in a new interview.
Recall that the skins of the mythical rarity level have several layers that users are free to customize to their taste. The Genji skin, which will be the first to appear in Overwatch 2, you can change masks, tattoos and clothes color. A button is provided to combine items randomly. The suit will unlock at level 80 of the Battle Pass.
According to the general manager Walter Kong (Walter Kong), when switching the game to a free-to-play model, the team wanted to fulfill the main desire of users – a constant flow of content. "We know about this because gamers tell us that it keeps them interested in the long run."– shared the leader. To bring the idea to life and support the shareware game with content, the development staff had to be almost tripled compared to 2016.
"Putting a mythic skin in the battle pass is the right decision," – thinks John Spector (Jon Spector), Commercial Director and Franchise Vice President. At the same time, he understands that direct sales through the in-game store would bring more money. The appearance was left in the pass as a central element. However, it takes a lot of effort to develop a mythical skin:
We spent a lot of time creating our cosmetic items. And the mythical appearance took more than a year. This is a significant investment for the team, a lot of resources are wasted. But we think it's worth it. One of our values ​​is the ability to make the coolest "beauty" and we hope that it can be one of the best in the industry.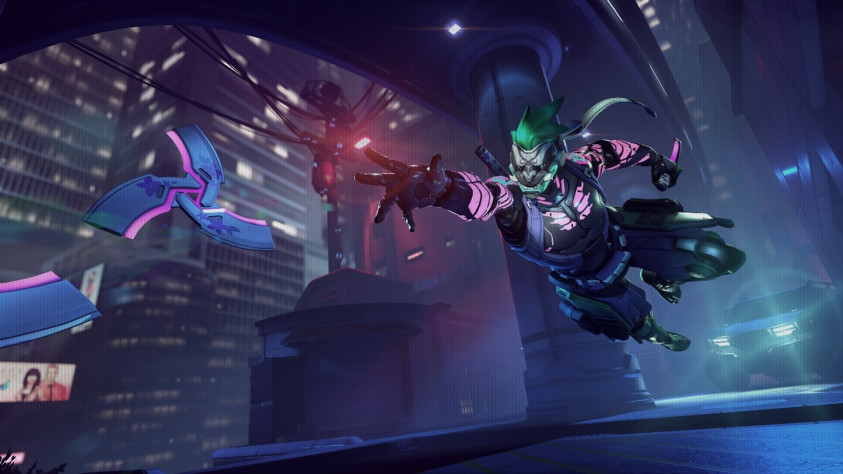 Developers want the Mythic skin to be a lot of fun for gamers and worth the investment. When the skin is unlocked, you won't have to complete additional tasks to unlock the full customization. However, the costume will only be available for one season.
I think being able to look back and say "I got the Mythic Genji skin because I played Season 1 and closed the pass" will help make these items even more special.
Overwatch 2 launches in Early Access on October 4th on PC, PlayStation, Xbox and Nintendo Switch. Through the battle pass, it will be possible to open not only cosmetic items, but also characters. Among them, Kiriko is a support hero who can heal and buff allies.

September 16 ⋅ fifty
Limited access to new heroes and the loss of old maps – details about Overwatch 2

September 21 ⋅ 7
Kiriko's background and abilities from Overwatch 2