Arrakis is restless. Padishah Emperor Shaddam IV went to the desert planet to personally restore order on it. Due to this event, the number of playable factions in Dune Spice Wars increased again.
The Imperial House of Corrino has ruled the known universe for nearly ten millennia, and the current ruler has no intention of losing that position. To ensure that the situation on Arrakis does not shake the position of the faction, Shaddam IV uses all his cunning and the power of the administrative apparatus.
Features of the Corrino House include:
Level up hegemonies when paying guild dues.

Ability to use Imperial Decree on Landsraad resolutions to change their scope.

The advisors are Princess Irulan Corrino, Princess Vensicia Corrino, Captain Otto Aramsham and Count Hasimir Fenring.
The house does not pay tribute, so the diplomatic action is changed to an Imperial Mandate. The faction is able to lend two squads of sardukars to the other side and get paid for it.

Additional slot for building in villages.

The cost of attaching settlements has been increased by 100% due to the distance from the main base.

House Corrino infantry get bonuses for having allied units on the battlefield, and members of the elite Imperial Guard can execute enemies below 20% health.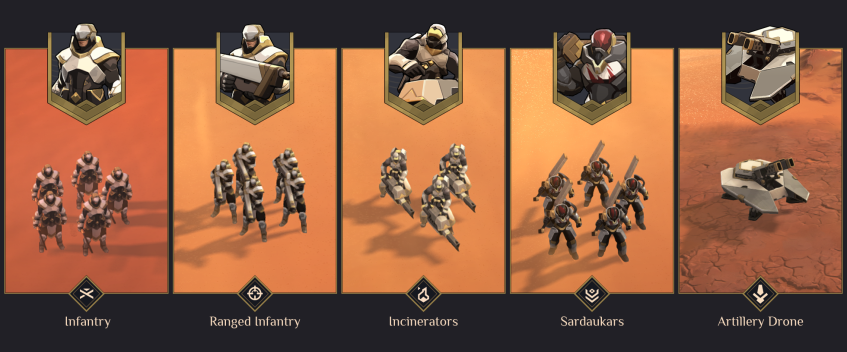 Together with the new faction Dune Spice Wars received additional achievements, several fixes and gameplay changes. For example, the Fremen are now able to take control of the Deep Deserts if they own nearby lands at a Hegemony level of 5,000 or higher.