"Cheaters Strike Back" – this is how an episode of a series or a movie can be called if, based on a lawsuit between Bungie
and cheat site AimJunkies will film the picture. After the court found no copyright infringement in the cheating software in Destiny 2its manufacturers themselves accused the developers of hacking.
Bungie violated its own license agreement
The lawsuit, from website and cheat maker Phoenix Digital Group, comes in response to the company's amended complaint following a previous setback. In the new document, the authors of the looter shooter provided additional information about copyright infringement and pointed to the people they believe were involved. One of them is James May (James May). The developers call him one of the creators of cheats.
May became one of the participants in the counterclaim against
Bungie. The plaintiffs admitted that they were producing cheating software. However, May stated that the developers had illegally accessed information on his computer while he was playing Destiny 2and used the information to provide evidence in the case.
The plaintiff refers to the license agreement of the game, with the terms of which he agreed in the fall of 2019. Initially, it did not talk about collecting information from the user's device to combat cheating. This document was presented by the company in court.
James May
States that Bungie
from 2019 to 2021 downloaded files from his computer without permission and used them to study Phoenix Digital and AimJunkies, although this rule appeared in the user agreement much later. Thus, the studio violated the law on computer fraud and abuse, which can be considered as hacking, the plaintiff believes.
Bungie violated the copyrights of cheat manufacturers
Phoenix Digital also filed several lawsuits. The organization believes that Bungie
violated the terms of service. In her opinion, someone under the name Martin Zeniu bought a license for cheating software, decompiled it and reverse engineered it, which violated the contract. Martin Zeniu is a studio employee, the company said.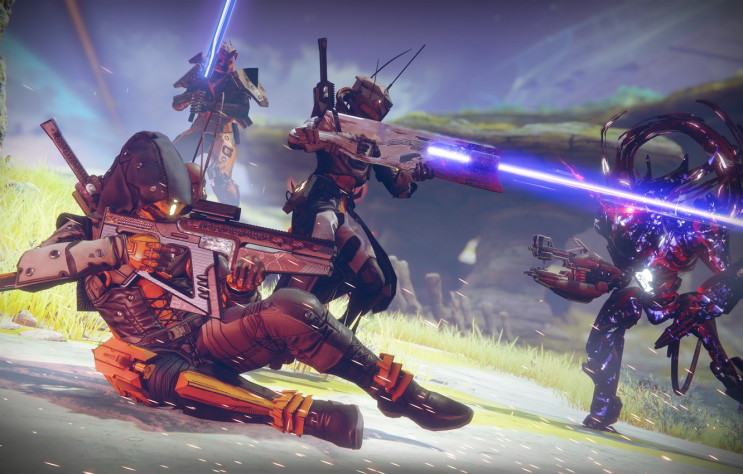 Another allegation was unauthorized access to the Phoenix Digital program, which it uses to distribute its products. The developers allegedly bypassed the technological measures taken by the authors of the software, which is also a copyright infringement.
James May
and Phoenix Digital require Bungie
compensate for the losses. They also want to stop unauthorized access to computers and copyright infringement.
As a result, the authors of the cheats used a forbidden trick and turned the charges around
Bungie
against herself. I wonder how it will end, and whose side the court will take.

September 12 ⋅ 41
The court will consider a class action lawsuit against Sony due to the shutdown of the PS Store in Russia

August 30 ⋅ eleven
Court dismisses another Fortnite stolen dance lawsuit