Content support Assassin's Creed Valhalla continues. Ubisoft told what to expect in update 1.6.1, which will be released on September 27 at 15:00 Moscow time. In short, they will hold a festival, add a new building and complete the story of the expansion of the Tomb of the Fallen.
Let's take a closer look at the contents of the update:
In Ravensthorpe, it will be possible to build a Rune Forge. With its help, the player will be able to turn the features of the armor worn into runes or sell existing bonuses. It is important to note that the building is available at the fourth level of the development of the settlement, and also does not support items from additions.
In the second set of tombs for the occupation of the Tombs of the Fallen, three more locations will be added. You have to solve riddles and avoid traps to get to the ancient treasures.
There will be in-game rewards to celebrate the franchise's 15th anniversary, including settlement decorations and tattoos. Available via Ubisoft Connect.
The festival of Uskurei, a festival associated with the Wild Hunt, will return. You need to protect your village from hostile spirits, as well as complete tasks to get exclusive rewards. The time of the event is from October 20 to November 10.
In addition, we made a number of improvements and fixed bugs. The full list of changes is available here.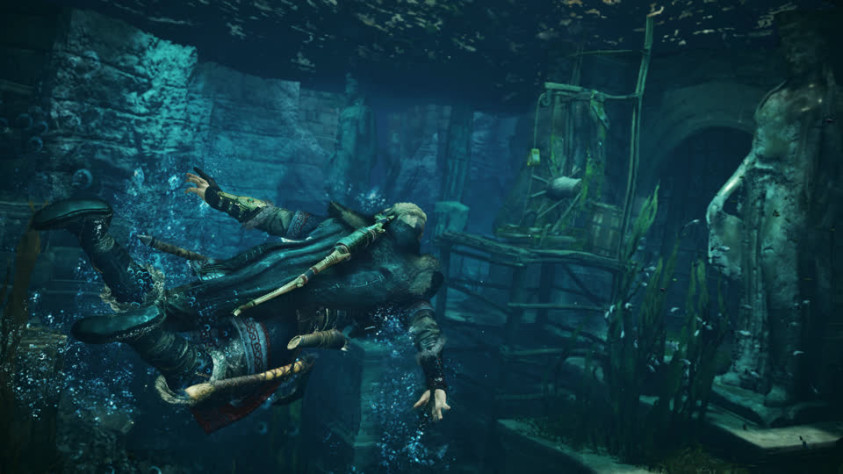 Patch size for each platform:
PC – 9.12 GB.

PlayStation 5 – 1.6 GB.

PlayStation 4 – 8.6 GB.

Xbox Series – 11.9 GB.

Xbox One – 10.6 GB.
Recall until the end of 2022 Assassin's Creed Valhalla will receive the latest story DLC called The Last Chapter. The expansion will tie in some of the quest lines and also complete Eivor's story.

September 10 ⋅ eighteen
A lot of Assassin's Creed, Valiant Hearts 2 and Rayman in Sparks of Hope – what was shown at Ubisoft Forward